Search for Posted By - blacksol Wolf found 3 Referrals
Benjaminone Refer a Friend Program
Get $10 for every friend you invite. New Prelaunch. Join the waitlist.
Stack more cash back up to 30% from over 1 million venues in the Benjamin Cash Back network. - $10 for every friend you invite - $100 for every business you invite - 10% lifelong commission from their rewards Checkout this NEW and upcoming APP that links promoters to brands & companies and MORE! . Top 3 referrers get $1000!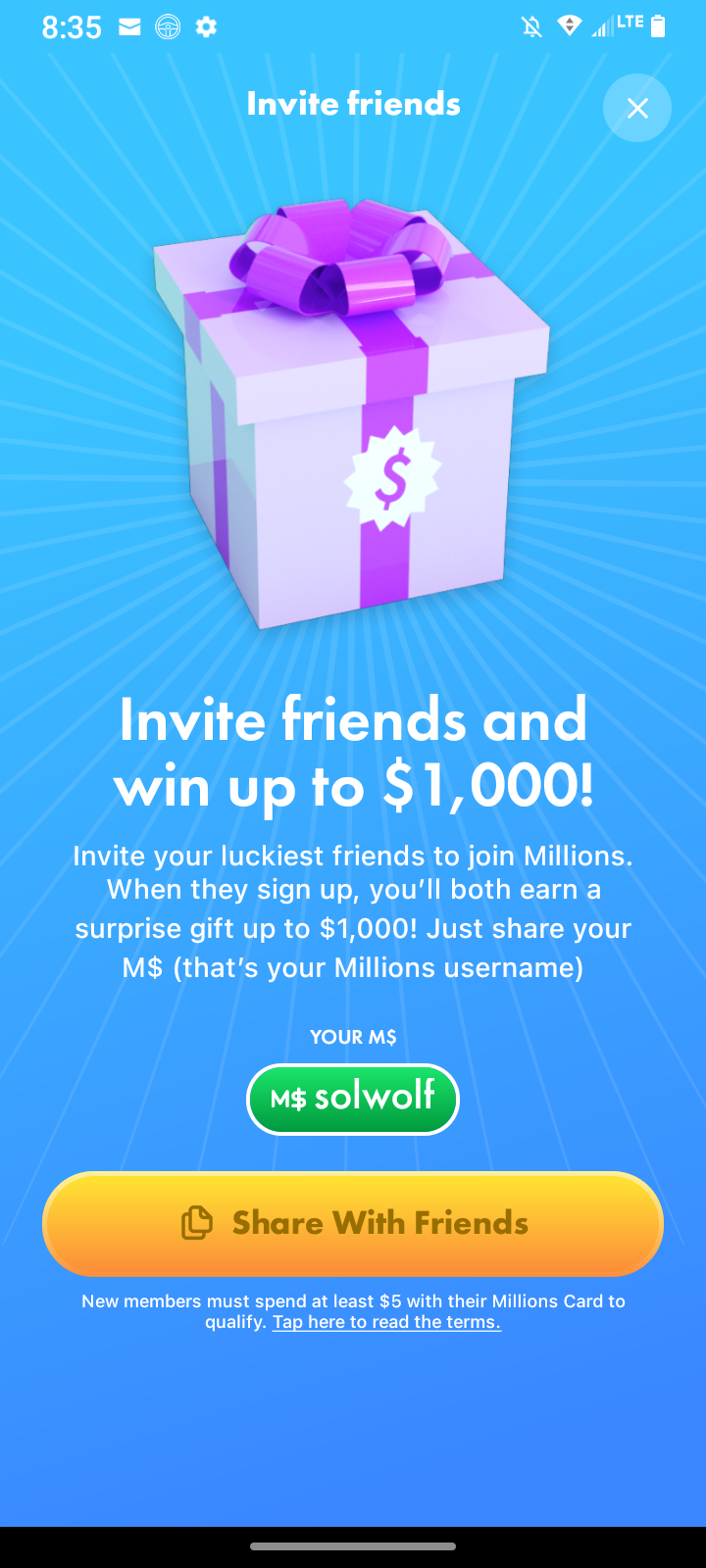 Millions.app Refer a Friend Program
Sign up Link a bank Deposit 5 dollars Spend 5 dollars ( I bought a Amazon gift card and it worked.)
Spin the wheel, Daily drawings, weekly bonus after swiping Millions card 5 days in a row. Who hasn't signed up for Millions yet and wants to have a chance to get up to 1000. All you have to do is :
Delphia Refer a Friend Program
Get 100 tickets when you use code E9WKK when you sign up for Delphia
Delphia, a savings app with a weekly drawing with an AI using your data to pick and sell stock.